Fourwind Cottage Dream of Golden Victory
Zwinger: Dream of Golden Victory
Züchter: Angelika und Ulf Sprenger, Fehrbachstrasse 46, 66954 Pirmasens
Tel. : 06331 - 16 866

http://www.dream-of-golden-victory.de

Am 07. September hat Stella 2 super süsse, gesunde Welpen geboren; einen Rüden und eine Hündin.
Wir freuen uns sehr über Stellas Familie.

Mehr Informationen zu Stella und Ihren Welpen, Ihrem Rudel Amy und Dusty und Ihrer Familie Angelika und Ufl Sprenger findet Ihr unter der o.g. Internetadresse. Einfach anklicken.
Die junge Familie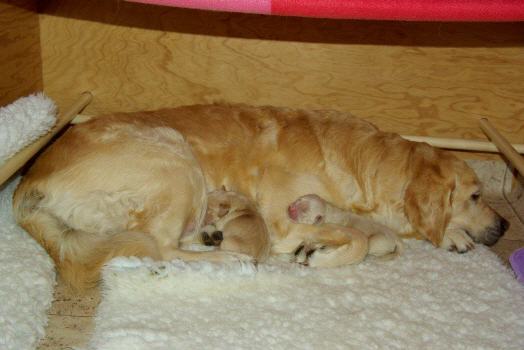 2. Tag
7. Woche